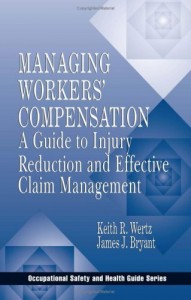 Managing Workers Compensation: A Guide to Injury Reduction and Effective Claim Management
Keith R. Wertz and James J. Bryant
A thorough well-done book that lays out in a logical order management and safety procedures that reduce injuries and aggravation that follows. The authors cover hiring, training, and managing employees with injury avoidance in mind. This book is a blueprint for dealing with injured employees and their families, and for determining the correct time for employees to return to work.