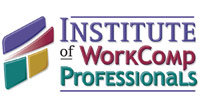 The Institute of Work Comp Professionals trains advisors to know the entire workers compensation system. Not only are advisors trained to find errors in the audit and experience modification that provide immediate benefits to employers, but they also learn practical processes that reduce costs for employers over the long-term.
The depth of the Institute's knowledge, tools and support network make it the leader in positioning advisors as experts in workers compensation and injury management solutions.
For more information contact:
Preston Diamond
info@workcompadvisors.com
(828) 274-0959
www.workcompadvisors.com

Creating, developing, and delivering practical continuing education programs for everyone involved in the insurance and risk management industries is the challenge and purpose of The National Alliance for Insurance Education & Research. With a legacy that began in 1969, The National Alliance is recognized across the nation as the best source for continuing education credits, designation opportunities, and concrete knowledge for insurance and risk management professionals of every experience level.
For more information contact:

The Integrated Leave Management Training & Certification Program (CILMA)
FMLA, ADA, COBRA, and Workers' Compensation are difficult enough to administer independently, let alone when you must determine which rule or law takes precedence over another.
Integrated Leave Management Training & Certification Program provides comprehensive information on administering these complex laws in tandem, and includes proper procedures and design options as well as an optional Test for a "Certified Integrated Leave Management Administrator" designation.
The Program's easy-to-learn design has numerous suggestions that are interspersed with interactive Q and A sessions so that you are confident that you are learning, and in where your strengths and weaknesses lie. It's "Bookmark" feature also lets you learn at your own pace, and gives you the ability to review previously completed material. By taking this Program, you will be able to:
Know how to integrate FMLA, ADA, COBRA, and Workers Compensation leave rules and requirements
Determine which law has precedence in certain situations
Understand when – and if – COBRA should be offered in relation to FMLA leaves
Earn a "Certified Leave Management Administrator" designation.
For more information contact: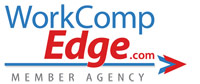 This award winning website delivers workers compensation education and strategies to employers through enrolled member agencies. The Society for Technical Communication described the site as "extremely well-planned, intelligently though-out and perfectly executed. They went on to say the site offers "entertaining and impactful visual ideas and makes learning the material easy." You can also read Maureen Gallagher's blogs among other experts on The WorkCompEdge. The blogs explores topics including safety, premium audits, hiring practices, return-to-work, wellness, total cost of risk, and many other aspects involved in managing a complete view of a company's workers compensation picture.
For more information contact:
Helene Pellett
Helene_pellett@specificsoftware.com
(800) 929-4052 X 205
www.WorkCompEdge.com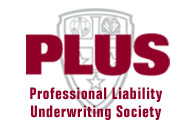 PLUS sponsors the Registered Professional Underwriter (RPLU) Program. The program provides those participating with a broad, basic understanding of the various disciplines of professional liability.
The RPLU Program is recommended for all professionals active in the field of professional liability insurance. It is the one credential that sets professionals apart from others in this specialized segment of the insurance market.
Through the RPLU Program, you can learn about technical insurance issues from a practical point of view, including underwriting, risk management, legal issues, claims management and marketing/sales for professional liability insurance.
For more information contact: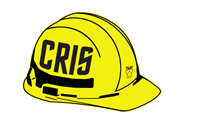 The Construction Risk and Insurance Specialist (CRIS) program is a continuing education curriculum focusing on the insurance and risk management needs of construction projects and contractors. Those who complete the program are entitled to display the CRIS designation to certify their knowledge of construction insurance and risk management as well as their dedication to the construction industry. CRIS courses are approved for insurance agent or broker CE credit in most states. This is an on-line course.
For more information contact: